Home
Transform sitting into an activity that improves your health
Click the play button above to learn how our revolutionary chair design can improve your posture, burn extra calories and help you stay focused; resulting in an overall healthier lifestyle.   
What I love about this chair is it makes sitting an active process and engages core and postural muscles, increases heart rate and burns calories. I use this in the clinic myself and my back always feels much better at the end of the day when I use the SitTight versus a traditional medical stool.
Click the play button to see how your SitTight can be used for a complete body workout at home.
"This will improve your health"
Featured on Innovation Nation with Mo Rocca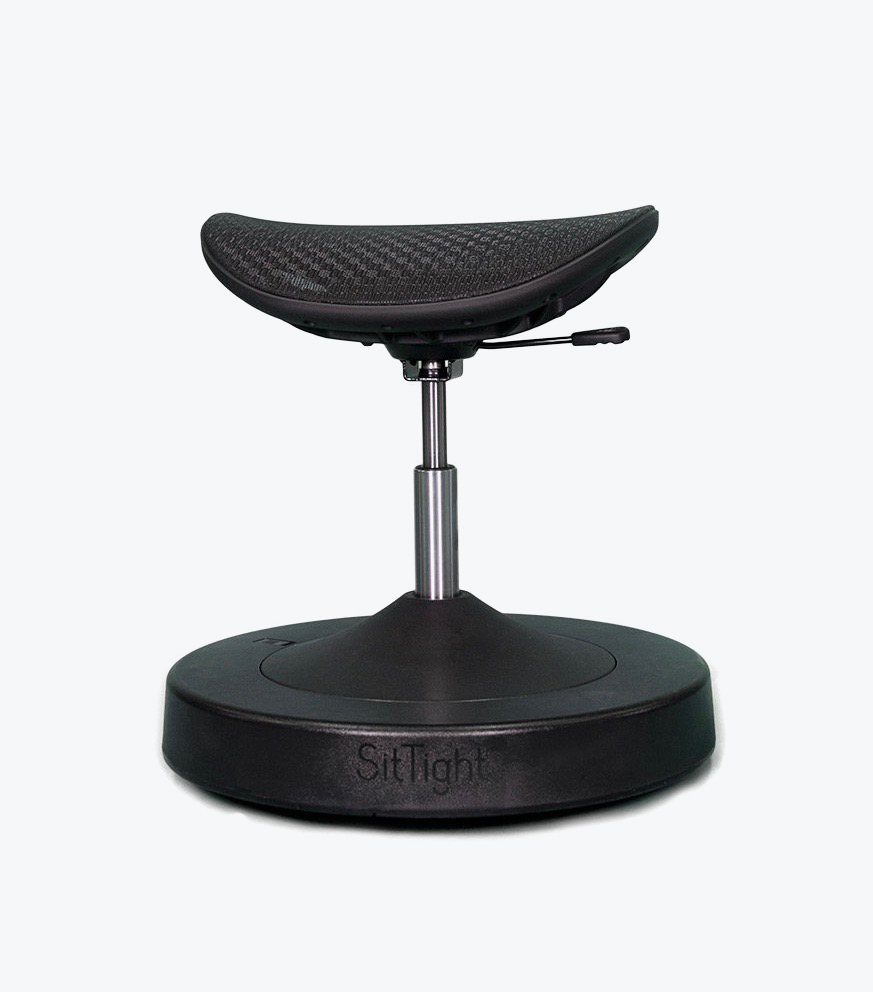 Engineered to counter the effects of a sedentary lifestyle.
Invest in your good health today!