Home
Transform sitting into an activity that improves your health
Utilize all the time you spend sitting to improve your health instead of damaging it.  Our revolutionary chair design stabilizes your spine and strengthens your core by requiring you to balance on your center of gravity as you sit.  Balanced Active Sitting improves your posture, burns calories and helps you stay alert and focused, resulting in an overall healthier lifestyle.   
What I love about this chair is it makes sitting an active process and engages core and postural muscles, increases heart rate and burns calories. I use this in the clinic myself and my back always feels much better at the end of the day when I use the SitTight versus a traditional medical stool.
Recent medical research has concluded that sitting for extended periods is so unhealthy that the term "sitting disease" is being used to describe it.
The SitTight chair is engineered to counter the affects of a sedentary lifestyle, allowing people to turn sitting into an activity that improves their health, by simply using their body's natural ability to balance.
Improve your posture by challenging your balance
Unlock the value of your standing desk.
Control the amount of exercise with the adjustable air bladder
Minimalistic design with a modern office environment in mind.​​
We want to introduce the world to Balanced Active Sitting and help people get fit while they sit.
"This will improve your health"
Featured on Innovation Nation with Mo Rocca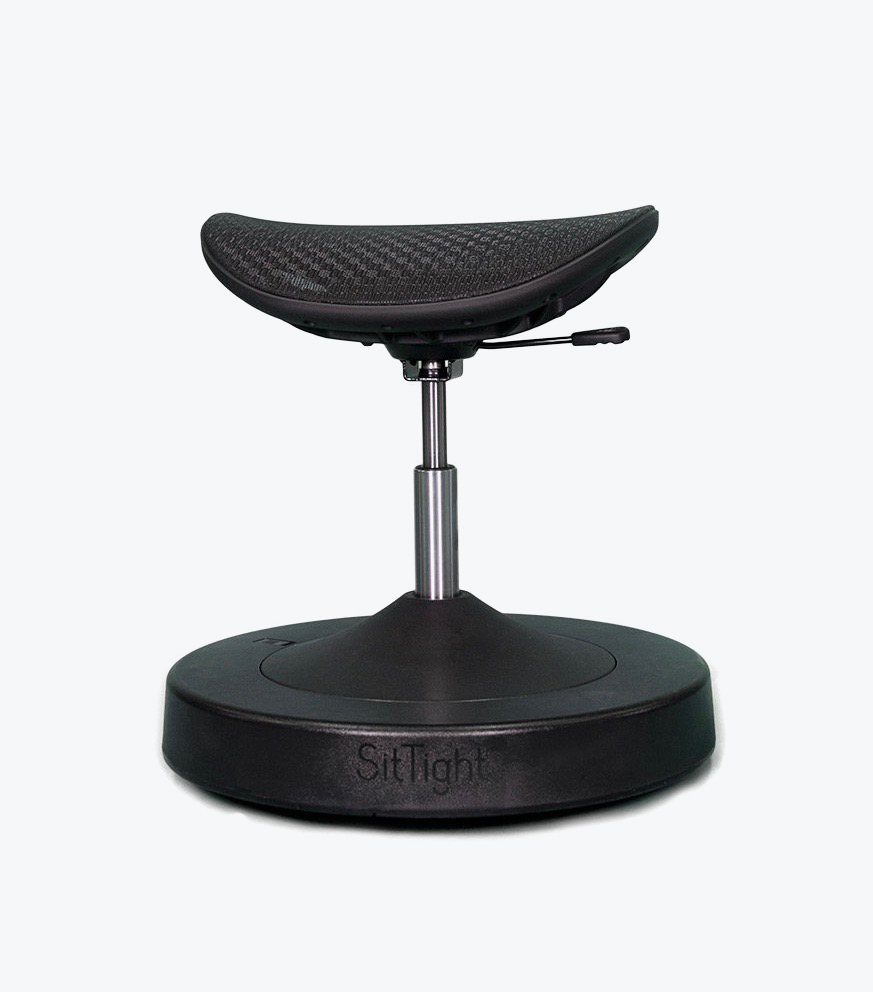 Engineered to counter the effects of a sedentary lifestyle.
Invest in your good health today!