Transform sitting into an activity that improves your health
Transform sitting into an activity that improves your health
SitTight is a chair that combines physical activity and mental focus. We call it "balanced active sitting". This stabilizes your spine as it strengthens your core, which improves posture and makes you burn calories simply by sitting, resulting in an overall healthier lifestyle. Plus, balancing requires you to stay mentally engaged which allows you to be more alert and productive. 
Recent medical research has concluded that sitting for extended periods is so unhealthy that the term "sitting disease" is being used to describe it.
The SitTight chair is engineered to counter the affects of a sedentary lifestyle, allowing people to turn sitting into an activity that improves their health, by simply using their body's natural ability to balance.
"Now sitting and working is an absolute joy. I work longer and feel better!"
Improve your posture by challenging your balance
Unlock the value of your standing desk.
Control the amount of exercise with the adjustable air bladder
Minimalistic design with a modern office environment in mind.​​
We want to introduce the world to balanced active sitting and help people get fit while they sit.
This will lower morbidity"
Featured on Innovation Nation with Mo Rocca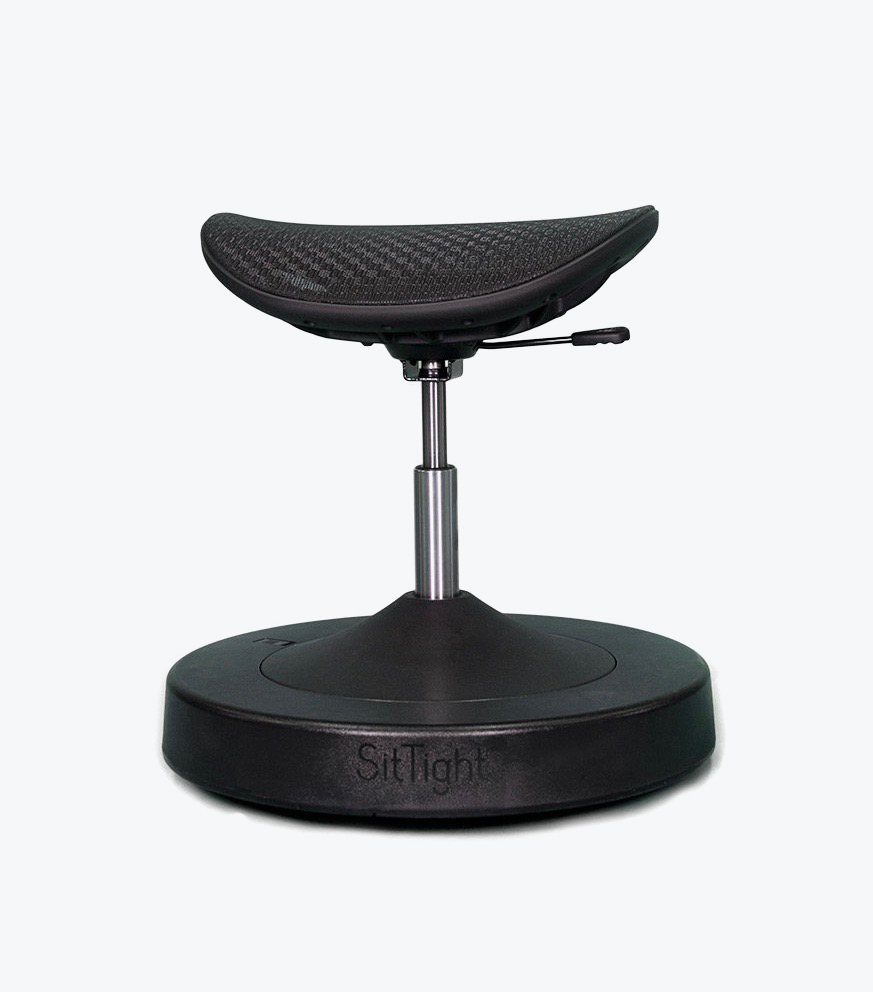 Engineered to counter the effects of a sedentary lifestyle.
Invest in your good health today!